A JOURNEY INTO UNTRANSLATABLE WORDS

ONE MILLION MILIESInteraction Design, Interactive Storytelling
3week | Jun2020 | Copenhagen Institute of Interaction Design
Role: Ideation, User Testing, Prototyping, Visual Scripting, Illustration
Tool: Figma, Origami Studio, Adobe Illustrator
Advisor: Kristina Varshavskaya, Julius Tang, David Hoang
Language emerges from human minds interacting with one another. It is also a window into human nature and their culture. The world is full of words that cannot be translated into other languages that reflect such human nature and culture. An aim for this project was to create an emotional, engaging and inspiring interactive story of words in the world.

WHAT IS ONE MILLION MILES?

One Million Miles is an interactive app with three chapters in which players can discover words from different countries and their meanings, while receiving haptic feedback and illustrations. The first chapter is based on the theme of departure and explores the untranslatable Japanese words of sentimental, ephemeral and fleeting. The theme for Chapter 2 is journey, and the player explores the untranslatable words of love, friendship, and happiness in the world. In the final chapter, home, the player becomes acquainted with the disappearing words in the world of nostalgia, home, and life.

This interactive app did not only seek to design a pleasant, smooth and discoverable graphical user interface, but also to create a narrative that leverages the interactivity and allow the player to be fully immersed in the story.


---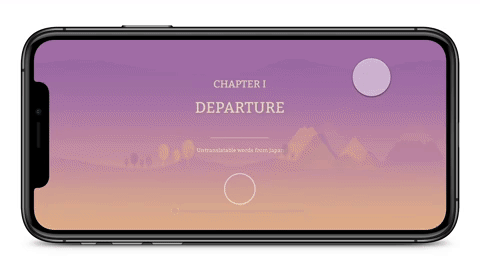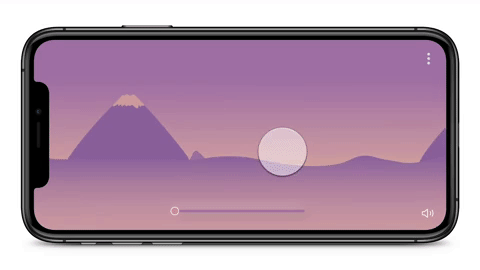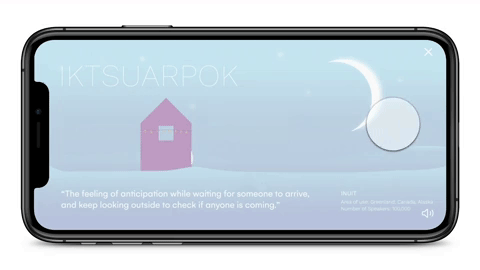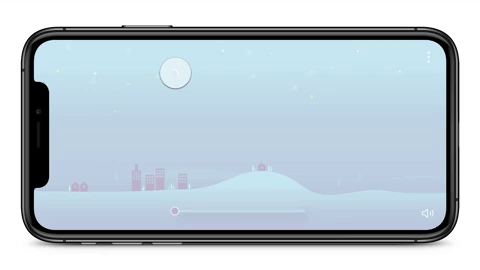 All illustrations were drawn in response to the language, and entire app was prototyped in Origami Studio. The illustrations, interactions, feedback and accompanying features of the app were refined through multiple iterations including user testing.